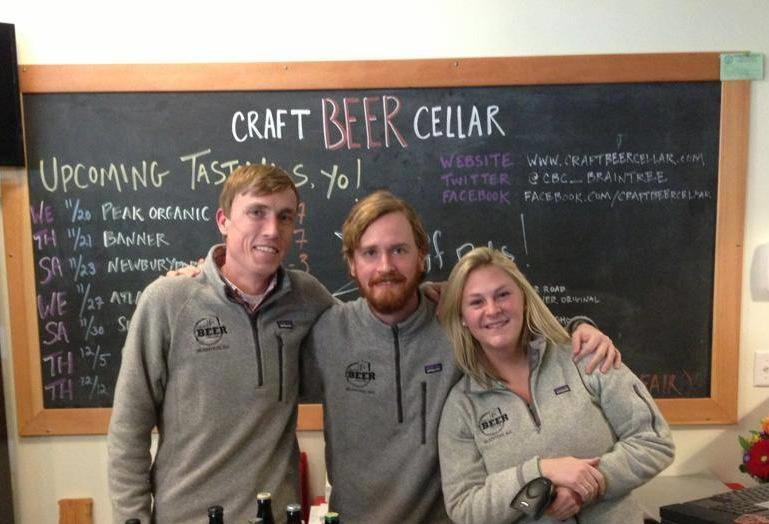 Kay L Young
Owner, Craft Beer Cellar Braintree
Growing up in Wellesley, a dry town, probably isn't the coolest, most glamorous way to start out as a craft beer geek.
While working in the corporate 9-5 world, I was also helping out friends at Peak Organic Brewing Company with tastings and pint nights. In doing so I met Craft Beer Cellar co-founders, Kate Baker and Suzanne Schalow, and learned to drink something other than Bud Light.
After getting in trouble at nearly every job I had for chatting too much, Matt and I decided to make a change in our lives. We jumped in with both feet. I quit my job staring at a computer and now I get to chat about and stare at beer all day.
We moved down here from Watertown, and are within walking distance of our store, which is the only way we have ever imagined our lives going forward: being completely involved in both our business as well as in our community.
We've learned quite a lot on this journey so far, and there is still plenty to discover. I love the challenges we face and the education we provide. Come in, see us, and ask away!